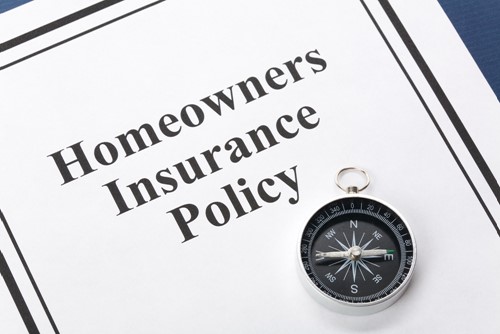 Photo by Feng Yu via Shutterstock
Few things are more mysterious than insurance. When you think you know what's covered, you find out the hard way that it wasn't. Since your home is likely your greatest asset, you want to know what it includes and what it doesn't before you need to make a claim. Whether you're "in good hands" or in the hands of a small company mascot, you need to be fully aware of where your coverage stands.
Few people actually make a claim on their insurance outside of catastrophic coverages. Here are some basics on homeowner's insurance coverage:
Damage from fire and smoke

Wind or hail damage

Personal property theft

Damage from vandals

Ice and snow damage including water damage or a collapsed roof

Damage from internal water sources (washer, dishwasher, broken pipe) but not from external flooding caused by rising rivers, seepage or groundwater.

Losses caused by others during a civil disturbance such as a protest or riot

Explosions caused by gas appliances or other combustible materials

Damage from vehicles or aircrafts
Policies set limits on coverages for damage to landscaping, fencing, pools, garden sheds, workshops and barns. Most policies cover contents up to a dollar limit as well but allow you to add extra for jewelry, firearms, artwork, antiques and the like.
Often, your policy has a provision for temporary living expenses if your home is rendered unlivable by a covered event. Also, most policies include liability if a family member, guest or even a delivery person is injured on your property or bitten by a pet. However, providers reserve the right to exclude specific breeds of dogs, so check with your provider to make sure you're covered.
Items typically not covered include natural disasters such as earthquakes, hurricanes and floods. When your home is in one of these areas, often a particular rider or separate policy is required for coverage. Other items usually excluded include sinkholes, mudslides or damage due to an act of war. Most often, accidents caused by a nuclear event — even a nuclear power plant — do not have coverage.
Before signing for coverage on the dotted line, make sure your insurance agent thoroughly explains your coverage and exclusions so that you're not surprised if calamity hits.